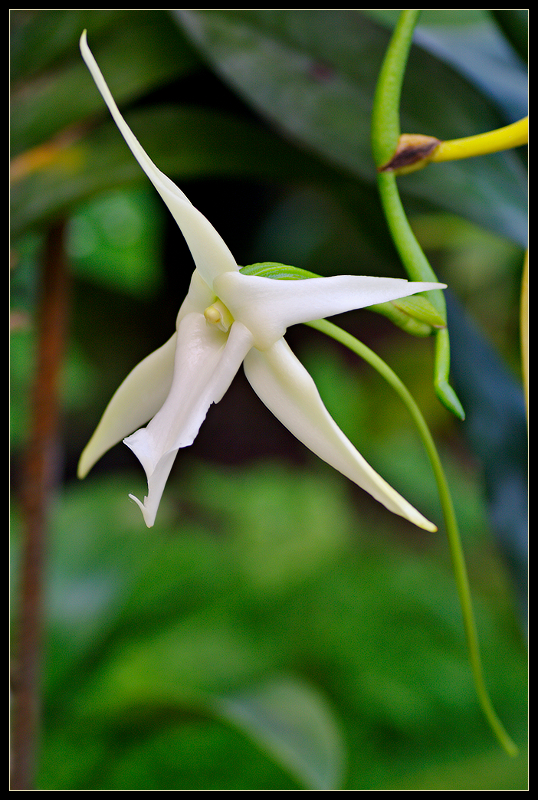 Click on the picture to see it in high definition
Orchidée endémique de Madagascar. Elle est rare et recherchée à cause de la grande taille de ses fleurs.

Cette floraison au Jardin botanique de Nantes est exceptionnelle : elle met une dizaine d'années avant de fleurir pour la première fois.

De la base du pétale inférieur part un grand éperon de 25 à 30 cm de long dont la base est remplie de nectar.
En 1862, Charles Darwin a prédit l'existence d'une espèce d'un
papillon capable d'aller chercher ce nectar.
L'existence de celui-ci, le xanthopan morgani "prédictae", de type sphinx, a été confirmée plus tard. On peut d'ailleurs en voir un, très gros, au jardin des plantes.


Frantz

---
Total hits: 10253848
Most recent 10 minutes hits:
25
Current hour hits: 135
Yesterday hits: 1349
Last 24 hours visitors: 117
Current hour visitors: 38
Recent guest(s): 3